Last week, my wife and took a vacation to Columbus, OH. She wanted to see the Tutankhamun exhibit at COSI. Aside from that, we didn't have concrete plans and ended up visiting random parks and attractions during our stay. I didn't take pictures, but we stopped at the Wright Brothers Memorial in Dayton, The Book Loft of German Village, and the Stuart Little Household.
The Wyandot Popcorn Museum is inside the Marion County Historical Society building. While we only went to see the various popcorn poppers and peanut roasters, we were surprised that there was another museum as well. The larger museum focused on the history of the area and had a large exhibit of President Harding.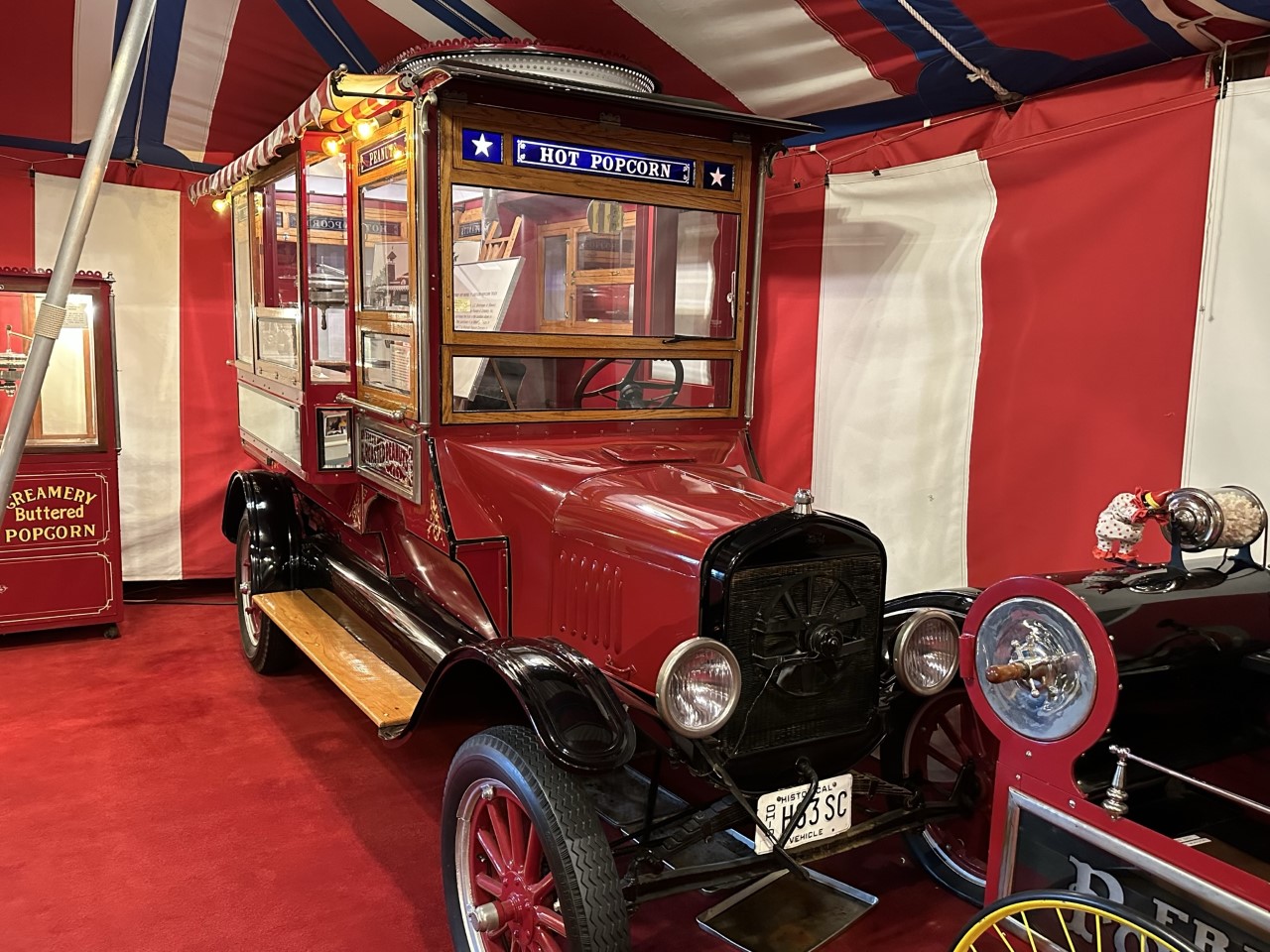 Most of my photos at COSI were of the Tutankhamnun—His Tomb and His Treasures exhibit. But, I took a picture of their pendulum from the second floor and pictures of the dinosaur scupltures outside.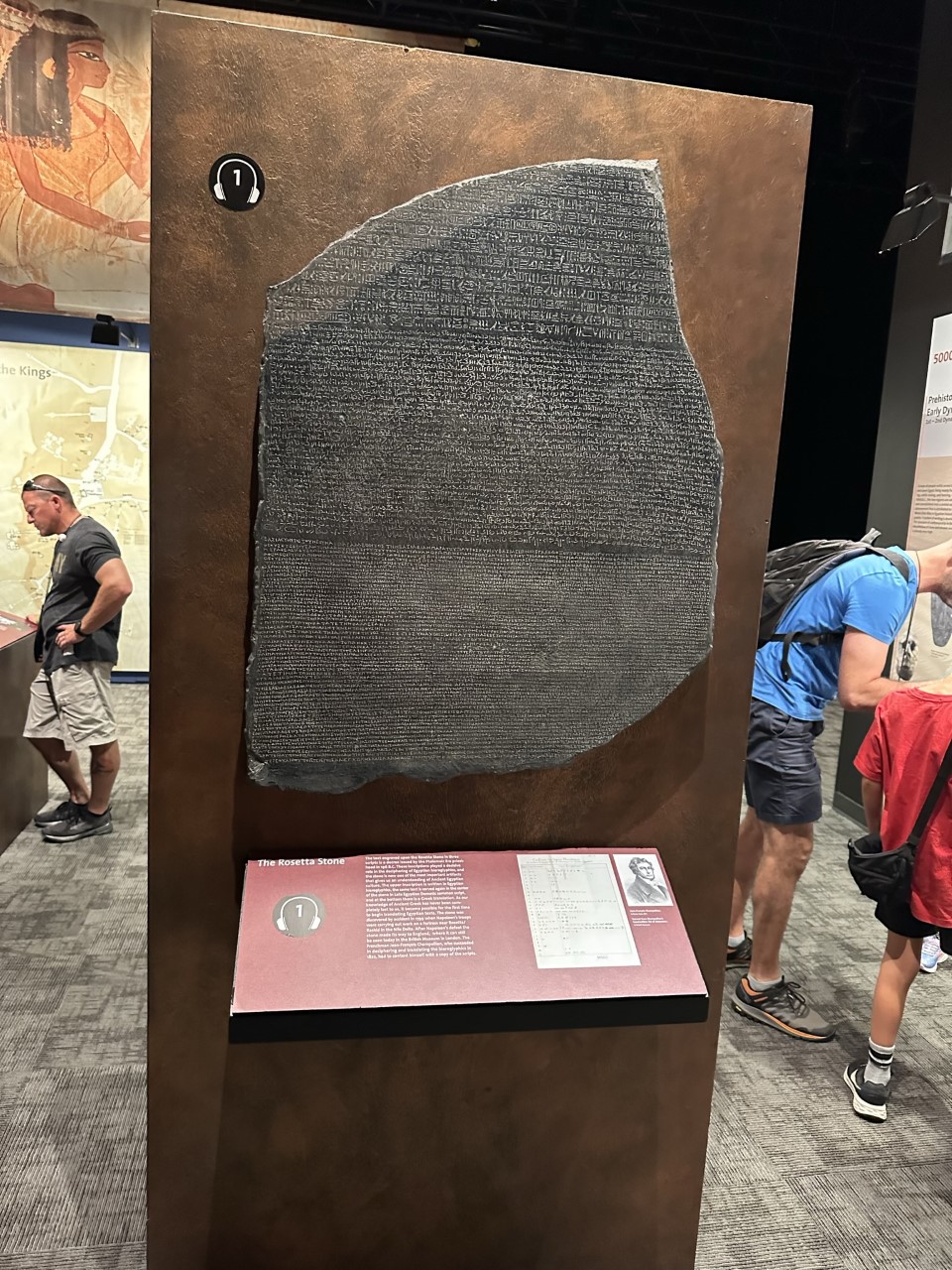 The Topiary Garden inside the Deaf School Park recreates the A Sunday on La Grande Jatte—1884 painting by Georges Seurat. This painting is the one that Cameron stares at in Ferris Bueller's Day Off.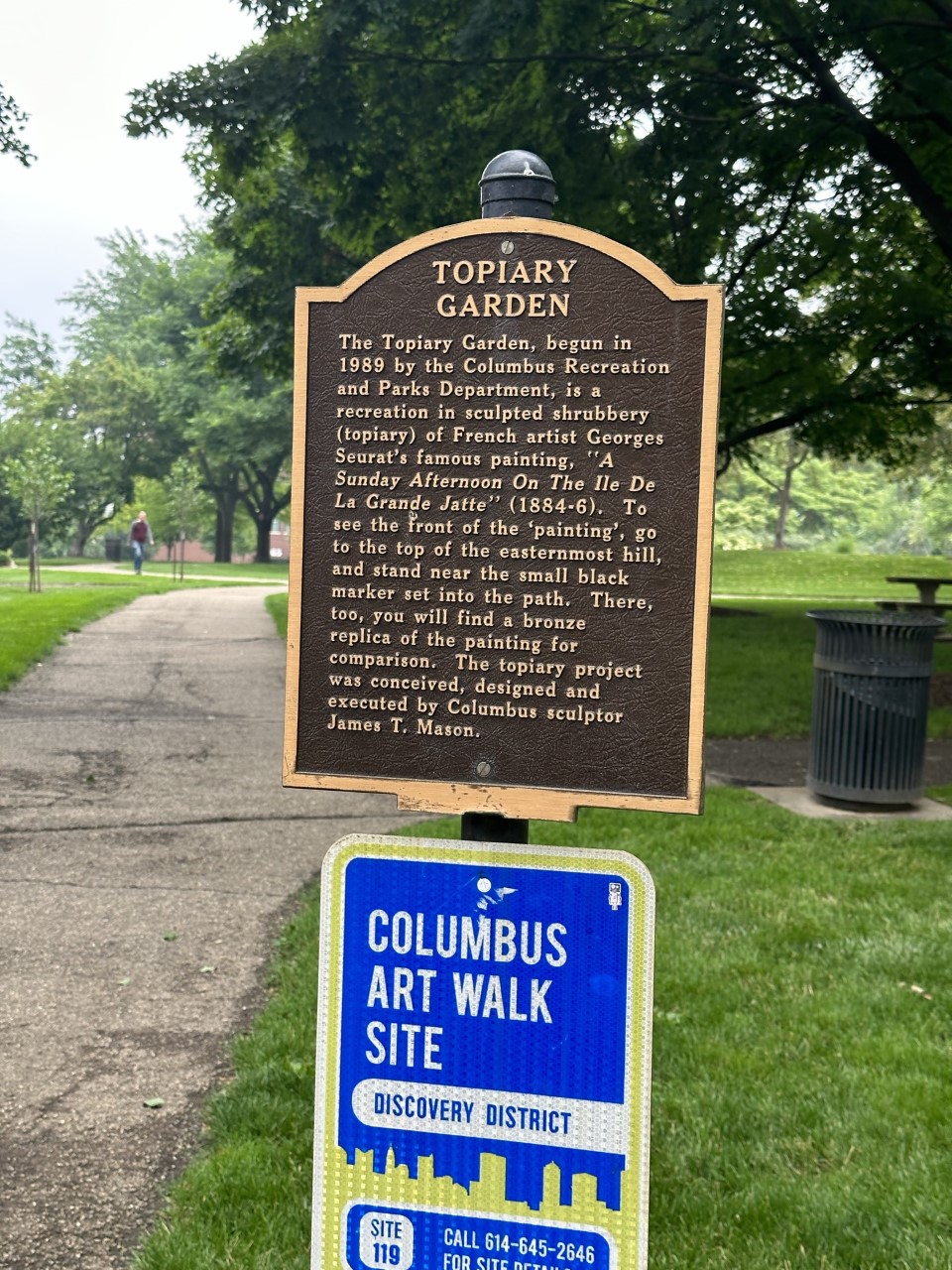 The Franklin Park Conservatory was larger than expected. It took most of the day to walk through the Children's Garden, Conservatory building, and the Botanical Gardens. We stopped for a bit to watch glass blowing. We ran out of time an energy and didn't explore everything outside the park.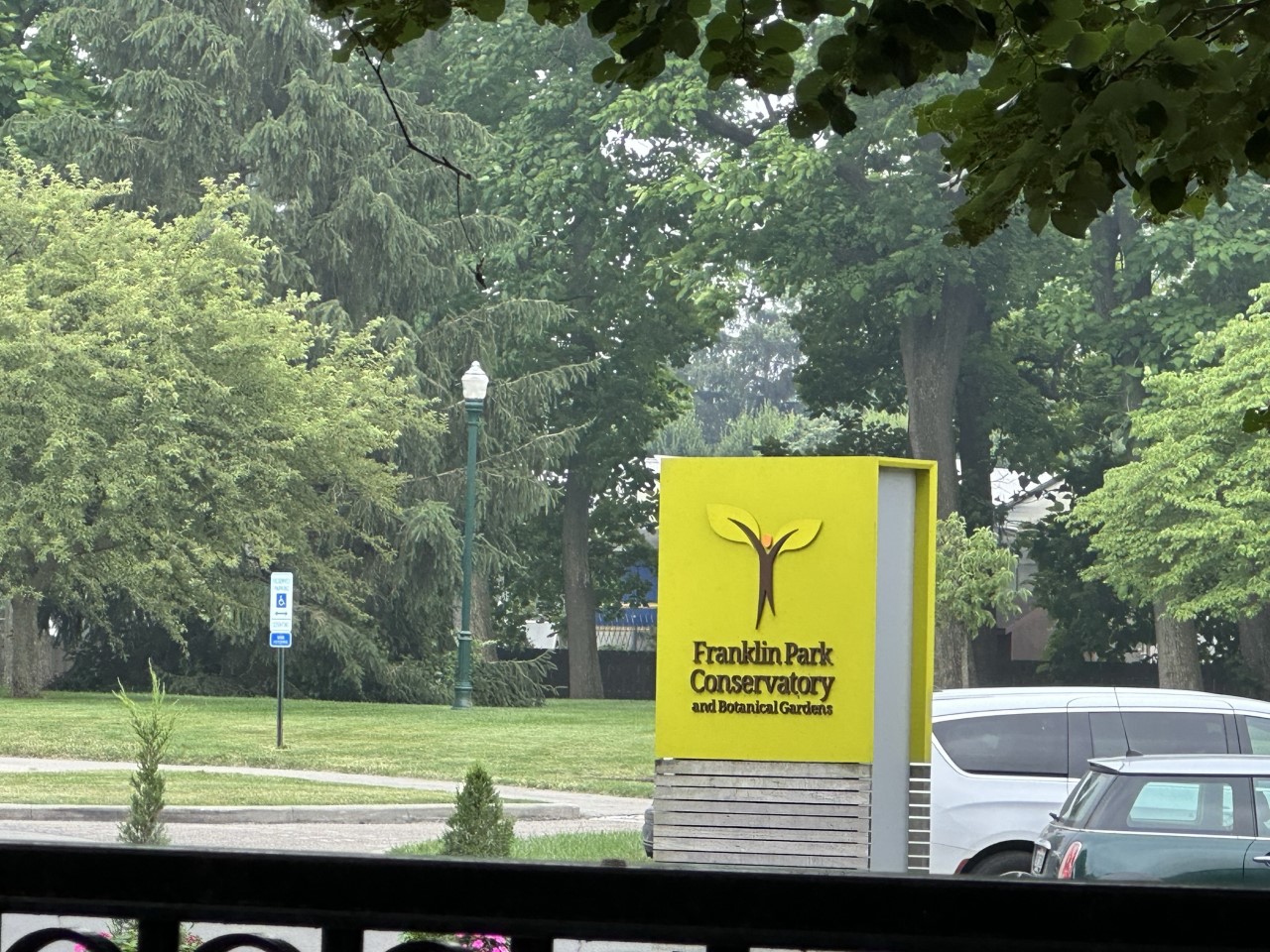 I didn't take any pictures inside the nature center, but took a few of the bison scupture outside. There were actual bison out, but since I was driving at the time, I couldn't get a picture.